Welcome to KABARET GO-GO Club – the best nightclub in Szczecin.
Kabaret is an amazing go-go club right in the city center. Our aim is to present the beauty of the female body with subtlety and taste. Each night our dancers perform a hot dance show, classical pole dance and striptease. The unbelievably hot atmosphere our dancers conjure up will guarantee you quality time to be enjoyed with a glass of fine drink and an aromatic cigar. Kabaret Club is located in the very heart of Szczecin next to Brama Portowa. The place is just a few steps from several major hotels, including Campanile, Novotel, Ibis and Radisson. The club has got an unobtrusive entrance in front of which you can leave your car.

The club boasts tasteful décor, four rooms with comfy boxes to let you make the most of our shows and the bar exquisitely stocked with top branded alcohols. The main room features a large stage for the daily grand shows performed by our beautiful dancers. We also host corporate events, stag and hen parties, birthday parties and other celebrations.

Kabaret employs a fantastic team of beautiful and professional dancers whose dance is nothing short of breathtaking. In cooperation with the famous Gdańsk-based Ewan Kabaret we provide top quality entertainment and guest performances of dancers from Gdańsk.
Stag parties
Kabaret Club is a perfect venue for unforgettable stag parties! For such occasions we have prepared a dedicated VIP Room with private bar and toilets – enjoy the privacy of the place! It will be just you, your friends and the dancer. Or a few of them, if you wish. The choice is yours! At your request we will arrange a snack buffet with refreshments, book a hotel or send a limousine to collect you and your friends – all conditions are fully negotiable. Stag parties held at Kabaret Rewia Club offer many memorable moments you and your friends will never forget.
Hen parties
KABARET Club has prepared a special offer for Ladies! We are the only club in Szczecin to offer such entertainment for you Ladies! Organize a hen party with us – our sexy dancer (or dancers, if you wish) will dance for you and do a striptease. You can go the whole hog in private – and no one will see! Hush! Hush!  At your request we will organize a snack buffet with refreshments, book a hotel or arrange for a limo to collect you and your friends. The conditions are fully negotiable.
Corporate events
If you wish your corporate event to be spicier than usual – visit us and enjoy the discreetness of the place. Hidden from the limelight your business partners and employees will remember it for a loooong time! All conditions are subject to negotiation: snack buffet with refreshments, limousine or hotel – we can handle it all. Our pretty dancers will perform a go-go dance and striptease for you. A separate room with private toilet facilities plus unobtrusive entrance will guarantee maximum privacy.
Other events
Kabaret will host a variety of theme nights, including Soldiers' Drill, Sexy Nurses in Action, Policewomen Attack!, Angels vs Devils and many others. Our Club is always full of life and our beautiful barmaids serve good drinks with a smile.
Pricelist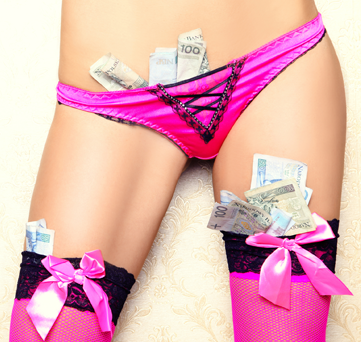 FEES
Admission – PLN 20 everyday
DANCE AND SHOWS
Tip – minimum

PLN 10

Private dance (VIP) –

PLN 140

Striptease show off the

Club premises within the city (flats and other venues) –

PLN 350

Striptease show off the

Club premises outside the city with more than one dancer –

prices subject to negotiation

Pole dancing classes for brides and not only –

PLN 140

Food catering for stag and hen parties –

PLN 350

Limousine hire –

PLN 500

Photo sessions for hen and stag parties –

PLN 150

Hostess for games and competitions during stag parties –

PLN 50

Magic Mike Show. The best chippendales –

info +48 600 556 501
If you wish to enjoy a professional striptease show in your apartment or another venue of your choice we will be happy to fix it for you. Just contact our manager to arrange the time and place, then settle the bill and watch the show begin when and where you wanted!
Exclusive striptease club - Szczecin

Kabaret Gogo Night Club

28 Tkacka Street (city center)

70-556 Szczecin, Poland

mail: info@kabaretclub.pl

tel. +48 602 603 707

Wednesday & Thursday 9:00 PM - 3:00 AM

Friday & Saturday 9:00 PM - 5:00 AM